Pooja time

Poojas at Guruvayur Temple
Temple opens at 3.00 am
3.00am to 3.30am - Nirmalyam
3.20am to 3.30am - Thailabhishekam, Vakacharthu, Sankhabhishekam.
3.30am to 4.15am - Malar Nivedyam, Alankaram.
4.15am to 4.30am - Usha Nivedyam.
4.30am to 6.15am - Ethirettu pooja followed by Usha pooja.
7.15am to 9.00am - Seeveli, Palabhishekam, Navakabhishekam, Pantheeradi Nivedyam, and Pooja.
11.30am to 12.30pm - Ucha pooja (the noon pooja).
Temple will be closed between 12.30pm and 4.30 pm.
Temple reopens at 4.30 pm
4.30pm to 5.00pm - Seeveli.
6.00pm to 6.45pm - Deeparadhana.
7.30pm to 7.45pm - Athazha pooja Nivedyam.
7.45pm to 8.15pm - Athazha pooja.
8.45pm to 9.00pm - Athazha seeveli.
9.00pm to 9.15pm - Thrippuka, Olavayana.
9.15pm The Sreekovil remains closed.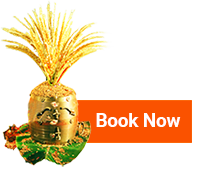 Hotel Horizon International Guruvayur
We would like to introduce ourselves as a Doha based group with diverse interests in hospitality Industry.Hotel Horizon international in Guruvayur is our maiden in India.
No. 1 Hotel For Marriage Function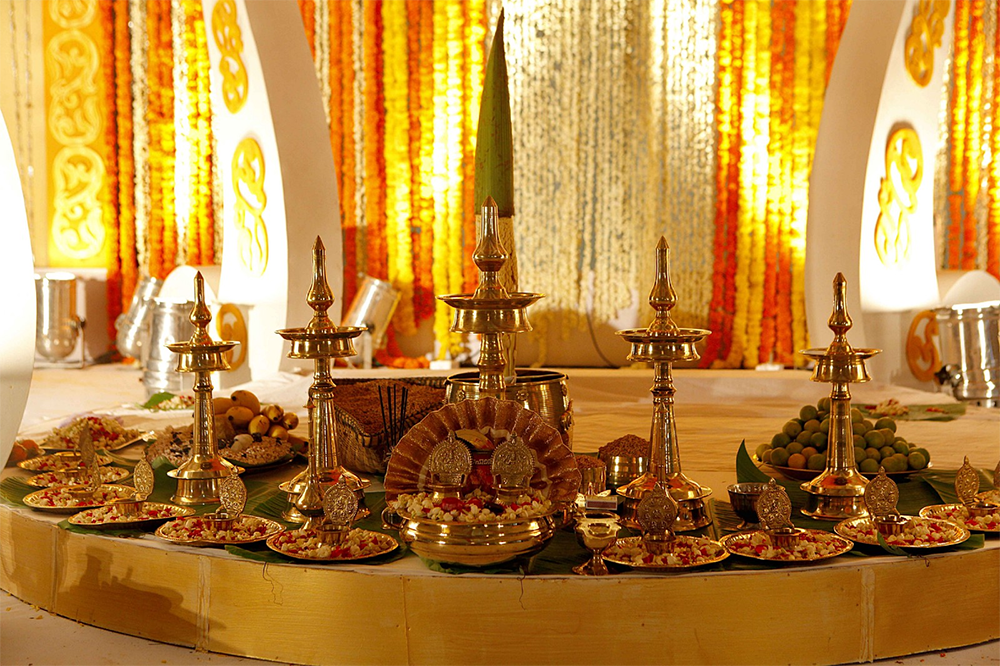 A state of the art facility with all sort of amenities to conduct a colour full wedding ceremony. A full air conditioned hall, spacious enough to accommodate more than 300 guest. Amenities include mandapam decorations, preparation and serving of sadhya or the feast after the ceremony and other facilities on demand.
Finished in a truly one of its kind sculpture which would bring in more than just a shower of blessings to the function from the mighty lord.
Tourist Attraction
— Guruvayur Tourist Attractions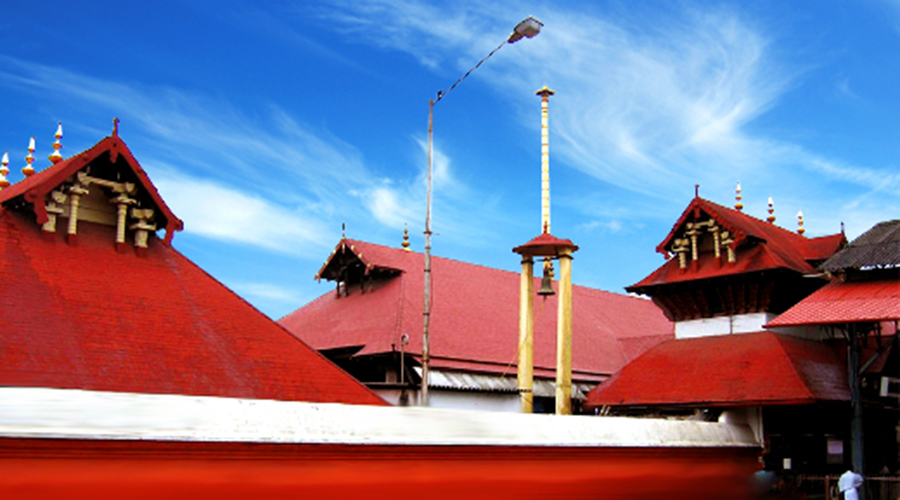 Guruvayur Sreekrishna Temple
Guruvayoor is one of the most important and holiest pilgrim centers in South India, attracting thousands of pilgrims from all over India.about 40,000 devotees visiting to have a darshan of the graceful image of the Lord, the sanctum, sanctorum.
According to the legends, the idol worshipped here is more than 5000 years old. But there are no historical records to establish it. In the 14th century Tamil literature 'Kokasandesam', references about a place called Kuruvayoor is there. As early as the 16th century (50 years after the Narayaneeyam was composed) many references are noted about Kuruvayoor. In ancient Dravidic, Kuruvai means sea, hence the village on the coast may be called Kuruvayoor.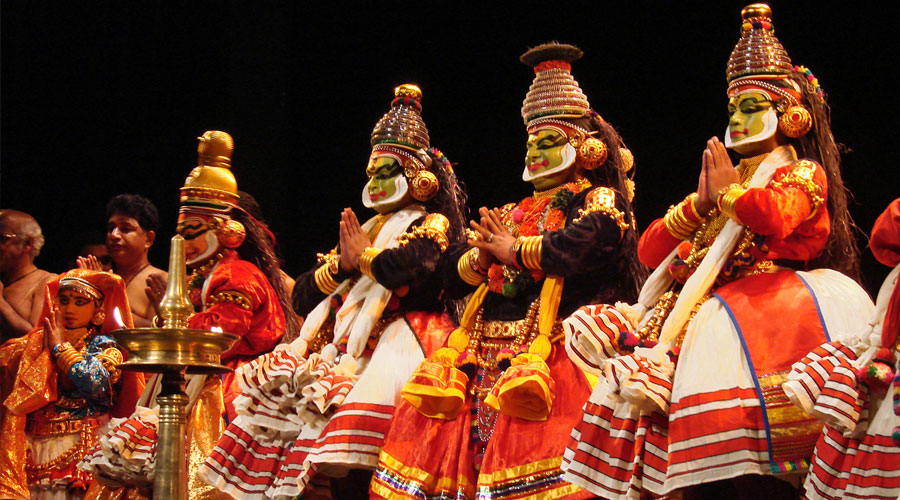 Krishnanattam
of the cultural programs and religious discourses conducted at Guruvayoor, special mention must be made of the dance-drama known as Krishnanattam the dance of Krishna which is very popular. Krishnanattam was written in the wake of twelfth century Bengali poet.
Saint Jayadevas Gita Govinda (song of Govinda or Krishna) which became a popular poetical work in kerala a little over three hundred years ago. Prince (afterwards the Zamorin) Manaveda of Calicut (A.D. 1595 1658), a great scholar and poet who was very much attached to the Guruvayoor temple was fascinated by this song and arranged for its recital in the temple every day. Inspired by his own experience with the Lord of Guruvayoor he wrote a series of eight dramas called Krishna Geeti representing the important incidents in the life of Lord Krishna. When he turned it into an enchanting dance drama it came to be known as krishnanattam. All this took place in 1654.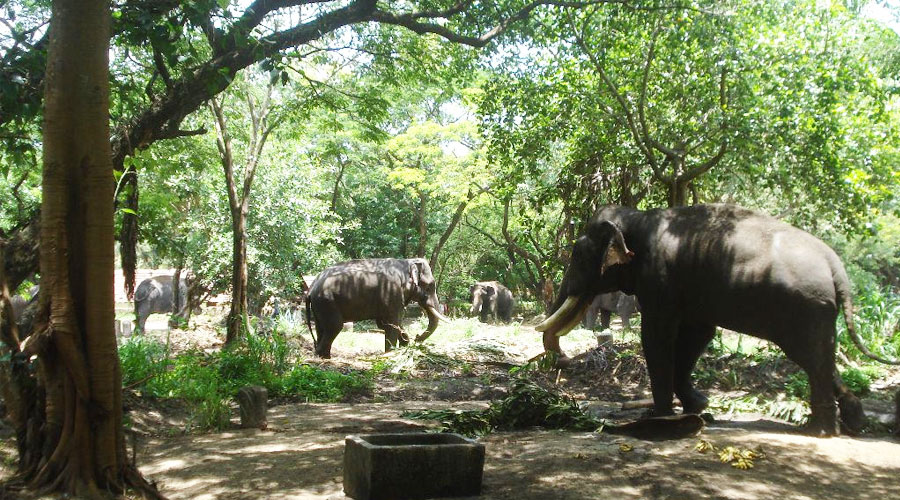 Guruvayur Elephant Sanctuary
The Devaswom maintains a unique elephant sanctuary, the only one of its kind in the World. It has 51 elephants now. These jumbos are the offerings of the devotees to the Lord. A large number of pilgrims and tourists visit this fascinating spot every day. In this vast compound, there are road facilities for pilgrims and tourists to go around.
The present elephant sanctuary is in Punnathur Kotta about 3 kms north of Guruvayur temple. Punnathur Kotta is the ancient palace of the Punnathur Rajas, now in the possession of the Devaswom. There is also an ancient temple where Lord Siva and Bhagavathy are worshipped.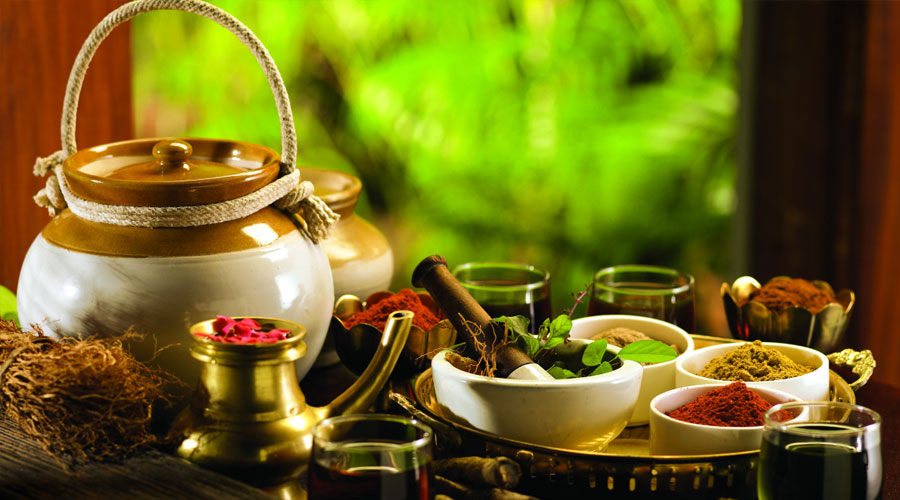 Ayurveda
A complete health concept is fulfilled only when the body and mind are in equilibrium to its natural state. According to Ayurveda concept of healthy individual as follows;
"Sama Dosha samagni sama dhathu malakriya Prasanna atma indriya mana swastha ithyabhideeyathe"
This is the famous quotation taken from Susrutha samhitha about healthy individual ("Swastha"). That means "Doshas" (Basic functional Elements of the body) along with "Dhatus" (Basic structural elements) and "Malas" (Excretory products) should function properly and at the same time your mind must be also in excellent condition to attain good health.